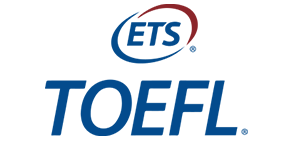 GREENVILLE
is an ETS authorized center for the application of the TOEFL Certification.
TOEFL (which stands for Test of English as a Foreign Language) is a standardized test of English proficiency, orientated towards non-native speakers of this language.  As a standard, this test is accepted by many English-speaking academic and professional institutions around the world.
Two types of TOEFL certifications are applied at the school:
TOEFL Junior
This is an assessment designed to measure the level of ability of students at the Middle School level or equivalent (11 to 15 years old).  It measures listening and reading comprehension skills, as well as the knowledge of grammar and vocabulary in an academic and social context.
TOEFL Institutional Testing Program (ITP)
This test is orientated towards universities, educational organizations and the like that wish to have a convenient, inexpensive and reliable way to evaluate skills related to the English language.  This exam is applied digitally.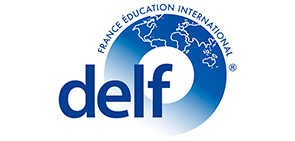 GREENVILLE is an authorized center for the Alianza Francesa Villahermosa for the application of the exam.
The Diploma of French Language Studies (DELF) is an official document that certifies and validates the level of competency in the French Language, and is awarded by the Department of Education of the Government of France. 
DELF is an exam that certifies the French language skills of a candidate whose mother tongue is not French. 
DELF Junior
For students between 13 and 17 years of age.  The exam is divided into 4 levels according to the Common European Framework of Reference (CEFR):
• A1
• A2
• B1
• B2

The testing themes are adapted to the centers of interest of young people.
Prolongación Av. Paseo Usumacinta No. 2122, Ría. Lázaro Cárdenas 2da. sección, C.P. 86287, Villahermosa, Tabasco.
Office hours
Monday to Friday  8:00 to 15:00 hrs
ALL RIGHTS RESERVED 2023 | GREENVILLE INTERNATIONAL SCHOOL.